All of our clients work is output to colour proofs that are accurately profiled to the printing press, so they can approve their visual proofs with confidence. Printing plates are produced using the latest Heidelberg computer to plate technology that ensures ultra sharp images and smooth tint work. The studio uses a pre-flight checking system that eliminates file errors and differences between the digital proofs seen by the client and their printed jobs.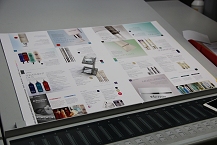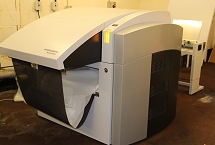 Our client's print files and then stored and backed up to secure Hard Disc storage and offsite backup servers for a minimum of three years. Reprints or file updates and easily restored and processed with no cost to the client.
All PC and Mac software packages are used and updated to the latest version to keep up with the latest file formats used by our clients. We are fully conversant with transfer of data via FTP sites, download software and fast Broadband. Additionally, we offer all clients full asset and data management storage on our secure server.